Plastic walls- Lovely!


Oh, not as in finished, just all wrapped up to keep the weather out!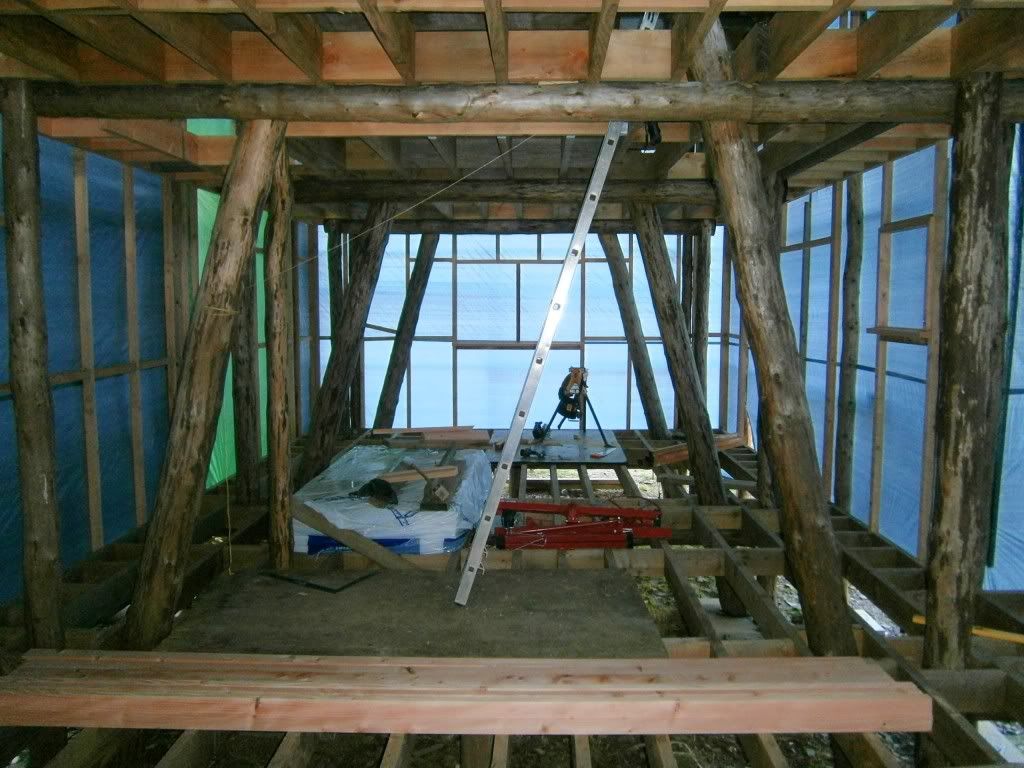 A dry space to work
It looks a little strange, this nice eco-house wrapped in plastic tarpulins- but it is intended to allow the inside to dry out and provide me with a space to work out of the elements.
Dry Space
So, it's been a while since last I blogged. The main efforts since November have been toward get the house weatherproof as mentioned above. This has involved putting in most of the external stud-work which is to take the cladding. We needed this in place to support the tarps and prevent them just being torn to pieces by the wind.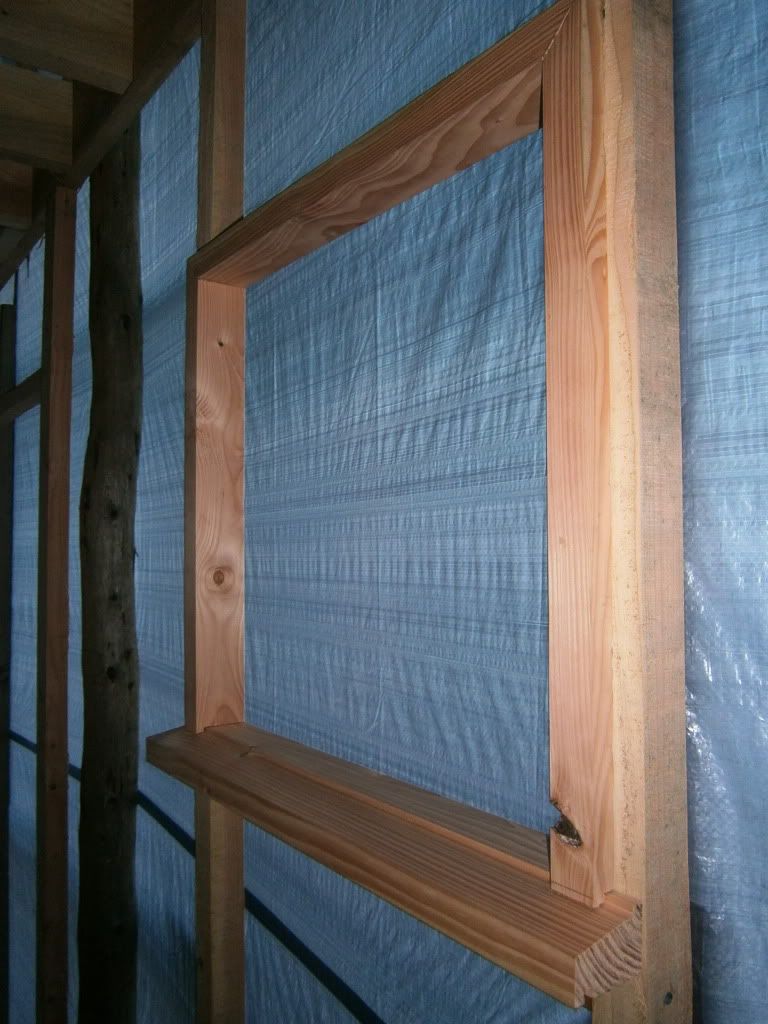 Spot the deliberate mistake
Windows
Installing the stud has been exciting as it has meant final decisions have had to be made on the sizes and positioning of all the windows, and the two doors. This in turn has lead us to get some of our stored dry timber machined into sill and facing pieces for the windows that are not to be opened. These are being built straight into the stud frame.
Guttering
Another bit of the process which we have tackled has been to install the guttering- we opted for Lindab galvanised steel guttering figuring that the investment will be worth it in the long run.
It looks good too- and is incredibly easy to install, most of the bits just clip together.
Under Floor Boarding
We have ordered the boards to seal the underside of the lower floor- the original choice and the one Ben has used- a product called Panelvent, is apparently no longer being produced, so after more internet research we have opted for Bitroc, another breathable board that is also weatherproof. This should be arriving next week.
Insulation
With the underboards sorted the next obvious thing was to make the final decision on insulation within the lower floor and the roof space. We, like Ben, have opted for Warmcell. It is very competitive on price, and being loose, should be easier to install in all the wierd nooks and crannies around the frame timbers.
We are also in the process of getting quotes for the last of the house shell big costs- e.g outer lime render, inner clay plaster, glazing units, and window frame manufacture. Indications are that we are still not far off our intended budget- Hurrah!
I'm off to cut more sills and facing for the windows- and hopefully by my next blog I should have had the Bitroc boards delivered and will have started on that process. Till then
Regards,
Anthony
PS. Please feel free to comment on the blog or e-mail us- it's good to get the feedback!