Hello all,
BALING HAS BEGUN!
This in some respects seems to be the biggest step as we fill in the walls and create a fully enclosed space, the culmination of all our efforts thus far.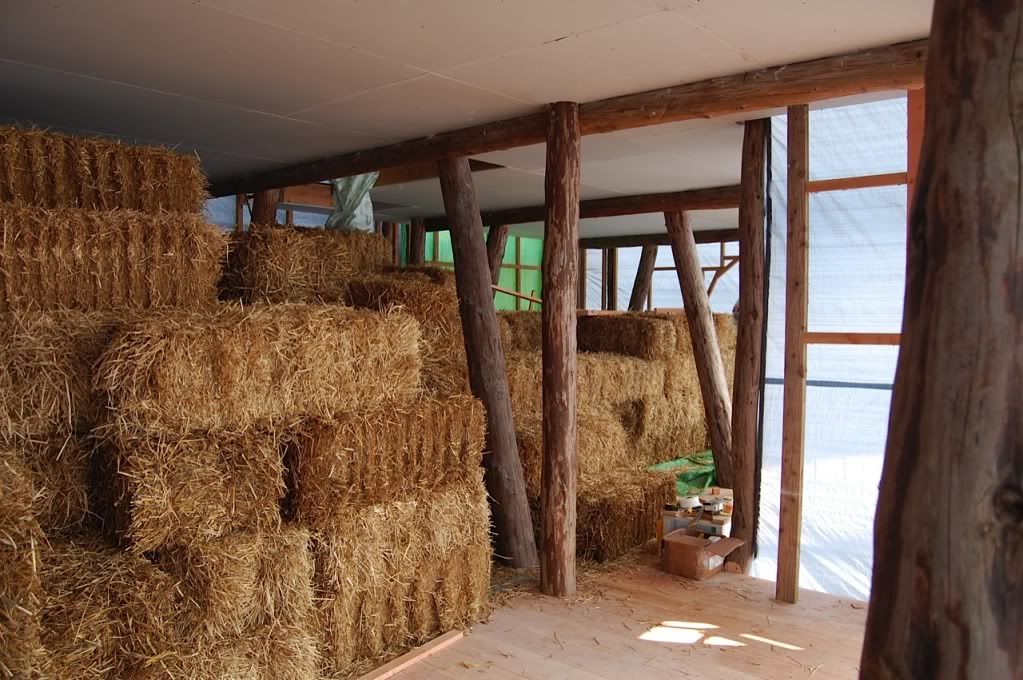 Baling is not overly complex, and in that respect is a joy!
The walls are building surprisingly quickly, and we reckon we will be done in just 3-4 weeks.
Becky, with her experience of several bale builds in Germany, has shown us the process, and is our in-house (!) expert.
This coming week is set to be a very busy one, with 8 people staying here and many more 'dropping in'. We're hoping for sunshine, otherwise feeding everyone in the mobile home could get a little cosy!!
More pictures will follow as and when we get them.
till the next post....regards,
Anthony